base price includes simple background
additional characters +50% ($15 each)
shaded $10
complex background +60% ($20)
base price includes simple background
additional characters +50% ($20 each)
shaded $10
complex background +60% ($25)
base price includes simple background
additional characters +50% ($30 each)
shaded $15
complex background +60% ($35)
Examples
Bust (30)
Shaded (10)
$40
Half body (40)
Flat color (0)
Extra character (20)
$60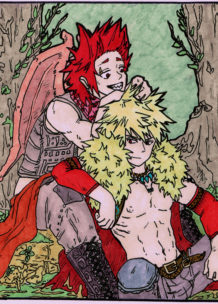 Full body (55)
Shaded (15)
Extra character (30)
Background (35)
$135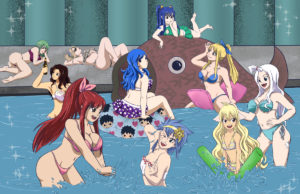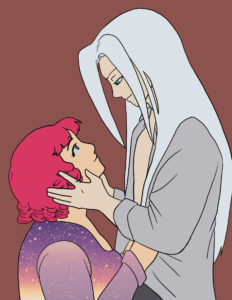 Commission Terms of Service
By commissioning me, you are stating that you have read and agreed to these terms.
Basic Terms
Email or message Silver about the commission FIRST. Email FalseDeityComic@gmail.com
Payment via PayPal, Ko-fi, or Square invoice. All payments are in USD.
Do not send money until I say so – payment then expected within 24 hours.
Payment is expected before work on the commission begins. Projects over $100 can be split into payments. See below.
Commissioner can upload the image with credits given to Silver (link to my linktree or respective social media).
Artwork is for personal use. If you'd like to use it commercially, see below.
Artwork cannot be claimed as your own.
Refunds given based on how much work is done. See below.
BY ORDERING ANY NSFW/18+ ART YOU ARE AGREEING THAT YOU ARE 18 OR OLDER.
MY WORK CANNOT BE USED FOR AI GENERATORS OR NFTs.
Topics I WILL draw
LGBTQ+ projects
Furry
Original characters
Nudity (limited)
Complicated designs
Topics I WON'T draw
Explicit NSFW
Mecha (ask)
Characters intended to be or appearing underage in any sexual or suggestive context.
Any sort of hateful content, such as racism, transphobia, homophobia, and characters with Nazi/Soviet/etc. imagery or paraphernalia.
Detailed Terms
Projects over $100 can be split into two payments. The first half is due prior to the project beginning. The second half is due on completion.
Refunds:

90% at sketch stage
50% at lineart stage
0% finished lineart

Estimated time to complete the project is 2-5 weeks.
Commercial licensing is available for an additional cost depending on what the project will be used for.
I retain all rights to the project (unless commercial licensing is purchased).
Prohibited actions:

Altering my artwork in any way without asking for permission before hand, with the exception of cropping/resizing the image for an icon or other use.
Use my artwork as references for your own, whether tracing or re-purposing parts of the image.
Claiming the artwork as your own.

Visual references required. Photos or crude drawings accepted.
If you do not want me to post your commission online, you must tell me when you order.